Helping insurance and reinsurance
legacy professionals to: connect:
share expertise: best practice:
enhance learning and innovate.
News
Books
Videos
Podcasts
Platinum Supporters PwC had this to say about Congress 2023
One of the best run Congresses to date
The Future Leaders Dinner was a fantastic idea and really well run
Great global delegate list
Join Now
Core values of our members
Demonstrate leadership and professionalism;
Earn stakeholder trust and respect through ethical and best practice;
Promote innovation for the benefit of the market;
Develop sector skills and expertise through continued education and professional development;
Promote diversity, equality and inclusion.
The Association is managed by a volunteer board of directors, who have a variety of professional experience and a diverse outlook on legacy business, but they are all connected by their belief in the value of what IRLA provides to this professional community.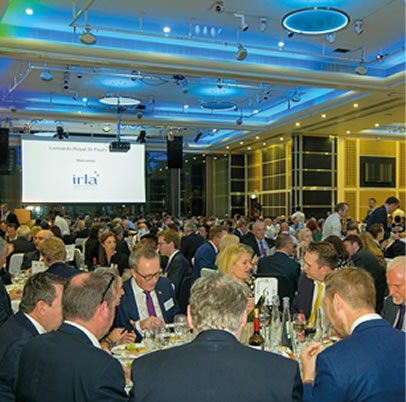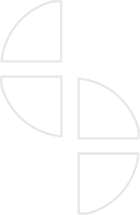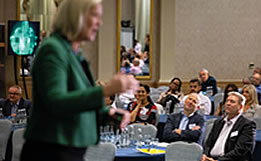 Connecting the like-minded
The re/insurance market has a considerable volume of old discontinued business, along with this is a high proportion of long term employees, but also new and young talent, as today's legacy business can be from portfolios ending tomorrow and is not all about the past.
Professional management of run-off portfolios, making business transfers and considering and advising on legal matters are all skills our members utilise on a daily basis; young or old, new or long term employees, the legacy market and IRLA in particular encourages communication of skills and knowledge across the membership.
Platinum Supporters












Become part of our community
Market representation
...and promotion of the interests of legacy professionals to other sector bodies, government and regulators.
Helping insurance and reinsurance legacy professionals.
Networking - sharing expertise and best practice - enhancing learning and innovating
IRLA Academy
CPD accredited technical insurance and reinsurance briefings and workshops.
IRLA Young Professionals Group (YPG)
New to and working in the re/insurance legacy sector.
Industry Events
Annual members' dinner & industry awards – annual congress – social events and networking opportunities.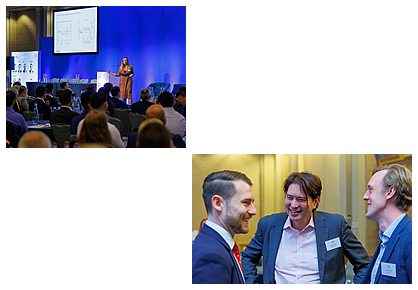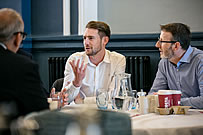 If you have any questions about membership please contact
+44 (0)7464 113651
Member testimonials
"IRLA is the primary Legacy Association, globally. The membership benefit from extensive Market networking opportunities and educational events all aimed at expanding the dialogue around key Legacy issues, whilst also engaging with the Live Market to prepare the membership for future opportunities and challenges. Board members represent all areas of the (Re)Insurance industry, including Legacy and Live companies, ensuring there is energy within the Association both for the current activities and planning for the future. Each Board member must also participate on at least one IRLA Committee, such as the Education or Events Committee, being responsible for fulfilling the obligation to the membership for training and networking. Congress is the highlight of the year whereby the membership come together over 2 days for education, Market issue sharing and to create a dialogue around current and future Legacy matters.
IRLA should be a key part of the toolkit for anyone working in the (Re)Insurance Legacy environment."
Mark Hallam
Head P&C Business Management EMEA,
Managing Director Property & Casualty Business Management, Swiss Re Europe S.A., UK branch
"I have been a member of IRLA for many years. It is the only forum in the UK supporting the activities and interests of the legacy market. It has been truly amazing to see the organisation go from strength to strength and be the recognised voice of legacy.
The membership has grown considerably over the years, and it is great to see the number of new members and a new generation entering the market and becoming members of IRLA's Young Professionals Group. IRLA recognized the importance of training the next generation and ensuring that there is a continued pool of talent in the market and has an outstanding Academy which provides top class training and tackles relevant and thought provoking issues. Topics range from industry specific to areas such as diversity. All are well attended and generally sell out. The Academy factors into our training and development of staff.
Being a member of IRLA is not all work. There are many social events which are great opportunities to network and catch up with "legacy" friends and meet new ones. The highlight of the year is always the Congress in Brighton. It is 3 days of lively panel discussions that brings together both the live and run off insurers, reinsurers, service providers and regulators from around the world. It is an event not to be missed."
Romy Comiter
Managing Director, Global Insurance Services
FTI Consulting
"The IRLA team perform a great role in bringing together the legacy community to share collective experiences and discuss common interests in a collegiate manner. In addition to legacy members, the increasing number of live members and professional service firms participating in IRLA events creates opportunities to discuss the challenges the whole market is currently facing and ways in which legacy can provide support and solutions."
Colin Grint
Chief Executive Officer, Premia UK and Lloyd's
Managing Director, Premia Europe